We take an approach to our work that is based around one important timeless principle; treat others like we want to be treated. 
In that spirit we always try to create value for our clients. We use the best parts for the most fair price. Everything we install, repair, or design is done to the highest standards of our trade.
With over 15 years of experience in water trouble-shooting and repair, Valleyscape's technicians can find and solve any problem. Trained to diagnose, our professionals look to find the real reason why your system needs repair and solve the real problem.
Edward G.
Yelp! Review
The assessment and follow through was the best part... I now have an efficient and effective system.
Pamela Hudson
Google Review
We have used their services for a number of years and have found all their staff to be very accommodating and obliging.
Mike R.
Yelp! Review
We could not be happier with the results! ... We really appreciate the professionalism and experience in dealing with our 2 acres! Highly recommend!
Outdoor Lighting
Design & Consultation / Installation & Repair
Design & Consultation
Outdoor lighting is an excellent way to improve your home's appeal and security.
Learn More
Repair and Installation
Our technicians have the expertise needed to confidently service and warranty your system. Whether it's brand new or existing.
Learn More
Using an elaborate arrangement of light emitting diodes, we create beautiful and practical illuminated landscapes. A skillfully illuminated landscape realizes the full potential for your home and landscape.
We help you complete the look and feel of your home with lighting displays that increase the safety of the property for your family, guests, and pets.
Get the ball rolling with a consultation.
Fill in the form below and we'll be in touch soon. 
We make a good impression.
Follow us on any of our social media platforms to see our work and how we do it.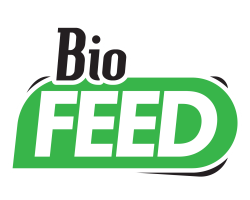 What is BioFeed? It is the best fertigation device you've never heard of – provided you've ever even heard of fertigation. Learn how it can keep your yard green yearound while using less water than ever!